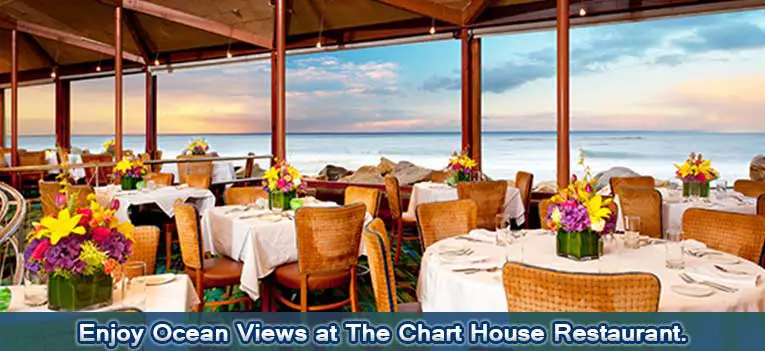 San Diego Best of San Diego, Ca Best Restaurants

Reviewed, Best 500 Things to do in San Diego
100,000 Visit Us Weekly –
This is our 52 Year!
You're one of the millions of newcomers, visitors, and residents, who follow Barry's PERSONAL recommendations via SanDiegan.com, San Diegan Facebook page, Twitter, Instagram, & LinkedIn. For 52-years we've been evaluating everything in search of the Best of San Diego. Our research is based on an unbiased, personally, experienced approach. We're the ultimate, trusted, award-winning source to the Best of San Diego, Ca. Our 700-page website has so much reliable content that Google categorizes us as an authority site just like The New York Times. SAN DIEGAN is a trademarked Brand.
Barry Receives a San Diego Day
The City of San Diego gave Barry a "Barry Berndes Day" on January 14th, 2018. This award was in recognition of Barry's 50-year devotion to showing millions of people his city annually via the SAN DIEGAN and SanDiegan.com. You are in good hands with Publisher Barry Berndes because Barry Knows San Diego.
Must-see attractions include seeing the panoramic view of San Diego Bay and beyond from Cabrillo National Monument and an awesome sunset dinner and dancing cruise on San Diego Bay. Beyond these two must-see attractions, the sky is the limit. Click on the headline to create your own custom city tour including awesome places to eat as you discover my San Diego Best of San Diego Ca.
Best 500 Restaurants from
10,000 Reviewed
I have literally dined in 10,000 restaurants over the past 52 years. I go unannounced, I pay for my own meals, and I inspect the kitchen. Unlike a Yelp reviewer, I am a professional reviewer. So, I always eat three meals at one sitting, and I NEVER ORDER MY OWN MEALS. I simply ask the server to bring me what they'd serve their best friend. I also ask them not to tell me what the entree is until it's served. If they serve me beef, I ask it to be prepared medium-plus. Then I say, "just bring me the best entree on the menu. I don't care what it costs". Later, I order additional meals until I am sure I have eaten their best meal.
All 75 breakfast and brunch restaurants have been personally reviewed by me. I went unannounced, paid for my own meals, and inspected the kitchens. Expect a delicious dining experience while discovering my San Diego Best of San Diego, Ca. Best of Everything – Reviewed.
I only recommend the best of the best. As you might expect, I have hundreds of page one rankings, including San Diego Banquets & Catering, and Eat FREE on Your Birthday. As San Diego's Dean of Restaurant Reviewers, dining is one of my specialties. I showcase my knowledge of my city with my San Diego Best of San Diego, Ca. by introducing you to the best restaurants in San Diego.
The Kearney Mesa Convoy District is home to the Best Asian Restaurant Row in America. It's 1.5 miles long and filled with over 100 restaurants. For Dim Sum served by cart by dozens of ladies at lunch in a bustling atmosphere, you're looking for the 20,000 sq. ft. Hong Kong-style award-winner Jasmine Seafood Restaurant. For awesome Vietnamese cuisine dine at Phuong Trang. Be sure to order their honey glazed Buffalo Wings. This entree is my pick for "The Best Meal I Ever Ate". I've literally dined in 10,000 restaurants in the past 52 years.
An American passion is a constant search for the best hamburger. Here are my Top 10 Best Burger Joints in San Diego. Plus, I've added 20 more honorable mentions with a useful map. I dined in each burger joint, and I sampled multiple burgers at one sitting to find their Best burger! All are worth discovered in my San Diego Best of San Diego, Ca. Best of Everything Restaurants section.
The NEW NORMAL is Curbside Takeaway and Delivery. I feature personally reviewed restaurants vs. a list of unknown places. I have always been a big supporter of curbside takeaway dining. Now that dining at home or in your hotel room has become the new NORMAL make it your own by adding candlelight, champagne, and music via Pandora.
You may not live to be 100, but everybody should have 100 Birthdays. Eating in multiple restaurants for FREE during your birthday month is what local restaurant owners are encouraging you to do. Highly recommended is Barra Barra in the historic Old Town. They celebrate all of the birthdays for the month on the 5th day of each month. You'll receive a FREE meal when you buy a frosty margarita. Other restaurants want you to go online and to get their FREE Coupon. Since you can't get to all of these restaurants on the same day, most offers are month-long for a FREE meal during your birthday month.
Best 1,000 FREE things to do in San Diego is a click away. Click on the headline above. For example, the USS Midway is offering FREE admission for kids through December 31, 2020. October 12th to celebrate Founders Day at the San Diego Zoo and San Diego Safari Park admission is FREE for children up to age 11 when accompanied by a paying adult. Balboa Park museums offer FREE admission to residents on rotating Tuesdays. Admission to the Old Town's State Historic Park is FREE and parking is FREE. The Military gets FREE admission to most attractions. So do a little preplanning and you'll discover that most things to do in San Diego are FREE!
30

Annual Parades including 3 boat parades

30

Art Galleries in Balboa Park's Spanish Village

50

Maps for Walking & Driving Tours

54

Miles of Beaches (La Jolla Shores is #1)

75

Places to eat offering

kids eat FREE meals

75

Places to eat a FREE meal on your birthday

140

San Diego Festivals

200

Farmer's Markets

250

Hiking Trails & Campgrounds
340 City Parks for picnics & family outings
Our Las Vegas-style casinos offer top-notch gaming venues along with nationally acclaimed entertainment, and dining alternatives galore 24 hours a day. Five casinos even boast luxurious hotel accommodations. Thus, you no longer have to travel to Las Vegas to enjoy gaming at its best. Additional perks include day spas, golf courses, multiple restaurants, and one casino even has a factory outlet. My extensive San Diego Best of San Diego Ca. would be remiss if it did not include introducing you to the many San Diego casinos.
San Diego is the Microbrewery Capital of the World. They can boast such a claim because they have won more blue ribbons at world competitions than anyone else. Many microbrewers are featured in my San Diego Best of San Diego, Ca best of everything with an easy to navigate map tour that also includes three of the top microbreweries in America. They are Stone Brewery, Ballast Point Brewing Company & Coronado Brewery. My self-guided tour shows you four popular neighborhoods and great places to eat.
If you're NOT staying in a spectacular oceanfront hotel like La Jolla Shores Hotel or a romantic San Diego Harbor view hotel like Kona Kai Resort & Spa on Shelter Island, then staying in a good hotel with excellent access to the rest of the city for a lot less money makes good sense. If you are on a budget stay in centrally located Mission Valley. Back-in-the-day, Mission Valley's Hotel Circle was where everyone stayed. That was before the downtown convention center was built. Two locally-owned hotels with restaurants on their property are The Kings Inn ($72) night and the recently upgraded Town & Country Resort ($128) a night. If you are in the military rates are even lower. Mission Valley is home to two major shopping centers, great restaurants, two golf courses, dozens of good hotels, and offers easy access to all attractions.
Churches
Click on Churchfinder.com for an extensive and informative list of over 100 places of worship. Since San Diego is often referred to as Paradise on Earth, it should come as no surprise that locals love to worship their God.
You'll enjoy the many discount coupons for fun things to do, like a sunset champagne dinner cruise aboard a Hornblower yacht on San Diego Bay. A tour of the USS Midway Aircraft Carrier and the awesome high-end factory outlet shops are absolute musts. Be sure to visit the information center at each mall for their many discount coupons. My San Diego Best of San Diego, Ca. best of Everything includes coupons, maps, city travel tours, and awesome places to eat.
My San Diego Best of San Diego, Ca. Best of Everything offers a great San Diego Events Calendar with TONS of fun things to do! You'll be spoiled with my many exhilarating FREE San Diego Things to Do. Virtually all of the communities showcase who they are with fun things to do like an annual street fair or parade.
Faster
Access to San Diego Best of San Diego, Ca.
(1) The arrow in the little black box in the right corner will return you to the top of any page. (2) Click on the Barry Icon to return to the home page from any page. (3) The double-decker Navigational Bar offers access to 20 categories. (4) On the Navigational Bar is an internal search box.
The border is closed to visitor traffic except for Essential Crossings". If you are a visitor, a day trip to Tijuana is just what you do. Due to the Corona Virus, the border is closed to visitors until at least June 21st. You'll need to bring your passport to cross the international border. My Tijuana map and chapter will tell you how to get there, and where to park on this side of the border. Taking your car to Tijuana is not recommended because your insurance is not valid in Mexico. Secondarily, the wait time in line to return to the U.S. can be up to 10 hours. Instead, I highly recommend taking a round trip bus (buses cross quickly via a special border crossing lane). It will literally bring you back to the parking lot where you parked your car. Everything is thoroughly covered in my 500 Things to do in the San Diego Tijuana Chapter excursion, including where to shop and dine in gourmet restaurants.
The best place to park your car is on the U.S.A. side of the U.S./Mexican Border is at Border Station Parking (428-9477) at 4749 Camino de la Plaza. Exit the last exit before entering Mexico from the I-5 Freeway and take an immediate right into their fenced parking lot. From here you can catch a Tourismo Express Shuttle Bus that will eventually bring you back to this same parking lot after a day of fun in Tijuana, Mexico. The last departure from Tijuana is 7 p.m. Parking is ($9) for 10 hours Monday through Thursday. On the weekends it jumps to ($18) a day and on holidays it's even higher. Tourismo Express Shuttle Bus (619-428-0011) charges ($5.40) one way and ($10) round trip per person. Also, read the review for parking and how to take the shuttle as well as the extensive Tijuana Chapter and study the maps.
The Border is Closed until 6/21/21 for visitor crossings. Be one of my thousands of online followers that use my many l chapters and maps to discover the Best of Baja California, Mexico. You should definitely discover the romantic seaport town of Ensenada and the nearby Valle de Guadalupe Wineries via a sleek highway that clings to the coast offering 67 miles of breathtaking ocean views. My personally researched information will enable you to stay in the best hotels, dine in gourmet restaurants, and discover the Best of Baja California, Mexico!
The Border is Closed until 6/21/21 for visitor crossings. Be sure to purchase a one-day or longer Mexican insurance policy online from Baja Bound, before you cross into Mexico for the day or longer. If you have a serious accident in Mexico, you (and your car) will be detained until it is determined who is the guilty party and damages are paid on demand. Mexican authorities do not accept an American insurance policy as proof of financial responsibility. It only costs ($12.05) a day and ($42.94) a year. Just get a Mexican insurance policy online, for your peace of mind.
Balboa Park is San Diego's Cultural Center and is home to 17 museums, live theatre, a merry-go-round, and more that you can still enjoy via Balboa TV during the pandemic. The San Diego Museum of Art has a great app as well. Plus, SanDiegan.com offers a wonderful walking tour with three easy-to-follow maps. Yet, Balboa Park is just the tip of the iceberg when it comes to museums. There are historical museums galore including the USS Midway Aircraft Carrier and historic Old Town San Diego, where California's history began. Admission to Old Town is FREE. I'll also show you where to enjoy a delicious Mexican meal with a frosty margarita, and be ser of Everything enaded by strolling mariachi bands. My San Diego best of San Diego, CA Best of everything opens the door to living the San Diego Adventure adventure.
Real Estate:
Home Improvements
If you're not a fix-it man, the next best thing is knowing where to find the help you need, especially if you're a newcomer. Nextdoor.com is a favorite local resource for finding professionals and insider tips from neighbors living in your neighborhood. Really it's the truth. Homedepot is unquestionably the best hardware store with multi-locations countywide. For roof repair, it's Shake, Shingle & Roll Roofing. He's the best! For low priced junk removal contact junkbustersinc.com or call toll-FREE 1-844-464-5865 and speak to Josh. Ask for the ($99) SPECIAL.
For 52-years Sandiegan.com has been everyone's choice for the San Diego Best of San Diego, Ca. because it's insider information of what each suburb has to offer. I also review the top builders and mega apartment complexes. My hands-on experience includes having actually lived in nine different suburbs in San Diego County while growing up in San Diego. Reading the over 20 neighborhood chapters with walking and driving tours is a must.
I served in the military in San Diego. So, I've been on every military base. I know the San Diego you want to know! Be sure to make full use of the Housing Referral Office for your branch of service. They are staffed with military wives, who are committed to your family having a smooth transfer. They are a big help. Also, review the 20 categories on the Navigational Bar.
San Diego Relocation
for Civilians
Access this page via the Navigational Bar above because as a newcomer you will be visiting this website an average of 11 to 48 times your first year of residency. Thus, getting to know all this 700-page website has to offer will be a great asset in getting you up to speed in your relocation. Be sure to read the Real Estate, Neighborhoods, Jobs, and Shopping chapters. If you're in the military read the extensive Military chapter accessing it via the Navigational Bar as well. My San Diego Best of San Diego, Ca. should include using the suburb maps with walking and driving tours to give you the lay of the land as each suburb is unique!
San Diego Relocation
Car Buying
San Diego's big car dealerships are grouped together regionally from the South to the North. South Bay, which is home to The Mile of Cars mileofcars.com boasts of having 5,000 cars and 18 dealerships. They cater to the military at the Naval Bay at 32nd Street and Latinos south of the border in Mexico. The next concentration of dealerships is in Mission Valley along Highway 8. East of Mission Valley is the city of El Cajon, which is home to a host of dealerships along El Cajon Blvd. The remaining three multi dealerships are in Poway, Escondido and Carlsbad. They cater to soldiers stationed at Camp Pendleton. The biggest single dealership with multi-locations and an excellent reputation is the Mossy Automotive Group with 7 locations offering Nissan, Toyota, Ford, Volkswagon, Honda, Mitsubishi, Infiniti, and El Cajon Ford. I have bought and leased several cars from Mossy. So, I can attest to their commitment to customer satisfaction.
Click on the headline for a list of the Best Online Schools in San Diego. San Diego is a college town with over a dozen colleges and universities. Plus, being a military town as well there are a lot of perks for military families to take full advantage of the extensive online alternatives available to get their degree while in San Diego. Getting a college degree or better online is one of my popular 500 things to do in San Diego.
San Diego Relocation
–– Love Where You Live
San Diego is paradise on earth. Just ask a local. Yet, no two suburbs are the same. Aspire to live in the coastal zone as near to the ocean as possible, especially if you are single. I have spent the past 50 years creating chapters with a map of all of the great places to live. A review of the many cities and suburbs listed in the Neighborhood tab is essential. Read each suburb chapter before you tour them. San Diego is also home to awesome new home builders including Shea Homes, McMillin.com, and Pardee Homes. Many offer extras like solar. See the Real Estate Chapter.
San Diego has awesome factory outlet centers, where you can literally shop till you drop! I also showcase the major shopping centers, as they are glamorous San Diego Best of San Diego Ca. Best of Everything to do.
Shopping Online
At the forefront of online shopping are two of San Diego's most popular shopping attractions. One is City Lights Collectibles offering 40,000 sq. ft. of collectibles for every holiday you can imagine. Christmas is their specialty, but they also do a rousing business for Halloween. They offer FREE shipping & visitors pay no tax! No less impressive is Canyon Pottery. Their storefront is literally a warehouse plus a half football sized yard filled with must-have pottery from around the world. Online shopping is their specialty as both of these stores have national and international. clientele.
Everything from Sky Diving to Sailing or just Basking in the Sun is what makes discovering my San Diego Best of San Diego, Ca. Best of Everything a 365 days a year playground.
Virtually every year online travel magazines rank San Diego as the top Travel destination worldwide beckoning 36 million visitors here to relax and enjoy the moment. Here is a local and regional travel bucket list of must-experience travel destinations in your own backyard to take the edge off during the coronavirus, especially if you have cabin fever.
San Diego is a happy 10 airport county with the San Diego International Airport at Lindbergh Field being the busiest air travel destination. It's just 2 miles from downtown San Diego. The second busiest airline destination is North County's McClellan–Palomar Airport. The third major airport (while technically not in the U.S.A) is Mexico's Tijuana's International Airport. Travelers can actually get to the airport from the U.S. to Mexico and back via a short walking bridge. Not reviewed are two large military airports.
YOU DEFINITELY NEED A CAR. Preplan getting a car (if you didn't arrive by car) at the airport or train station. A cheaper way is via Dirt Cheap Car Rental. They rent slightly used cars mostly to foreign exchange students and savvy visitors, who don't need a brand new car to impress people they don't even know. My 50 city and suburb map tours will quickly introduce you to my San Diego Best of San Diego Ca. best of everything.
Dozens of cruise ships make scheduled stops in San Diego at the beautiful downtown San Diego Cruise Ship Terminal. Their stopovers enable you to discover a great deal of the Downtown area of San Diego.
Rail travel is fast becoming in vogue again. One reason is that the fares are so reasonable. For example, one-way fare from Los Angeles to San Diego is a mere ($36). California's picturesque coastline when seen by train is incredible.
Weddings, Rehearsal Dinners,
Parties, Banquets & Catering
If there a wedding or special event in your future, then do what thousands of locals do, visit these pages. Since there are multiple categories access the individual categories from the Navigational Bar above for Wedding Venue (200), Restaurant venues (200), banquets & Catering (200) venues. My recommendations include impressive wineries, elite golf course clubhouses, classy yacht clubs, prestigious hotels, and awesome restaurants with breathtaking ocean views. I am page 1 ranked for all of these venues.
There are literally 115 wineries in San Diego County. Many wineries are freeway close. San Diego wines have also been served at the White House. Also impressive is the fact that that there are two viticultural areas (AVAs) in San Diego County. The oldest is the freeway close to San Pasqual Valley near Escondido. It's home to the Orfila Vineyards and Winery, with more blue ribbon awards. than any other winery. Here too is the promising Rancho Guejito Vineyard. The other wine-growing region is in Ramona, boasting 30 wineries. All are included in my San Diego Best of San Diego, Ca. Best of Everything.
Freeway close Temecula is a famous wine-growing region. It's also one of my highly recommended things to do in my San Diego Best of San Diego, Ca section. I have chosen 17 of the 40 wineries for you to visit with 4 being must-visit wineries. I have also chosen two excellent restaurants to dine in. Plus, two excellent vineyard hotels. One is a French chateau. Plus, the map is excellent!
Another winery day-trip getaway by car or a bus tour is to Mexico's Valle de Guadalupe near the romantic seaport town of Ensenada. Ensenada is home to one of the top 5 French Restaurants in the world. Wine tasting in Mexico means dining in gourmet restaurants while sampling their's wines against the backdrop of sweeping vineyard views. It's an amazing experience. All are well worth discovering in my San Diego Best of San Diego, Ca. Best of Everything found in my winery chapter.
San Diego Best of San Diego, Ca. Best
Restaurants
Reviewed, Best 500 Things to do
The Arrow in the Box at the right takes you back to the top of a page.
Click on a Photo for 12 more San Diego Things to Do