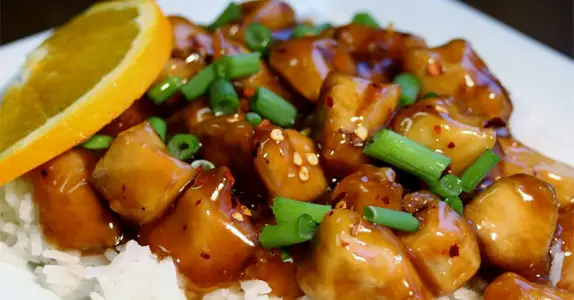 Sunrise Buffet has two convenient locations to serve you. And you'll be delighted with your discovery of what has been discribed as "the best tasting seafood and oriental buffet in the county." This all-you-can-eat dining extravaganza is where you will find lots of repeat customers because the food and selection are so good.
Sunrise Buffet offers over 100 entrées including delicious Hawaiian Barbecue, tantalizing dim sum, a vast array of perfectly cooked vegetables and fresh seafood galore. They even have a serve yourself sushi bar. If you have a favorite, you're bound to find it here. For example they serve snow crab every night of the week. There are lobster Sundays, party trays, and banquet rooms. So come one and come all to Sunrise Buffet.
Hard to overlook are the wide array of tantalizing desserts that run the gamut from cakes and cookies, to ice cream and colorful jello.
And if you are on the go and too busy to eat here, you can load up a to go box and take it with you.
Come once and you will be a regular at Sunrise Buffet. Eat Free at Sunrise Buffet on your Birthday, free meal with 6 paying adults. Kids also eat free with 2 paying adults.
LUNCH BUFFET:
Monday – Saturday: 11am-4pm, $8.49
DINNER BUFFET:
Monday – Thursday: 4pm-9pm, $12.49
Friday & Saturday: 4pm-9:30pm, $13.49
Sundays & Holidays: 11am-9:30pm, $13.99
Sunrise Buffet Kearny Mesa
3860 Convoy St. Suite 121
San Diego, CA 92111
(858-715-108)
[directions]
Sunrise Buffet San Ysidro
4550 Camino De La Plaza
San Ysidro, CA 92173
(619-662-2985)
[directions]
Banquets & Catering at Sunrise Buffet
Sunrise Buffet
3860 Convoy St. Suite 121
Call: (858-715-1608)
Price: Call for pricing
Size: Call for Availability
Sunrise has great party trays to cater your upcoming party or event, available daily and featuring all of your favorite Asian cuisine.