Costa Azul Coronado, Grill & Cantina is Home of the Swordfish Taco and #1 ranked by Zagat as Coronado's top rated Mexican Restaurant. Join their VIP Club for great savings on food and drinks (Text Costa 91944). They have happy hour daily 3:30–6:30 p.m. with live music almost nightly and Taco Tuesdays with Latin guitarist Mario Olivares and Friends. On Wednesday, they offer 20% off food if you are in the military. Friday and Saturday, live music starts after 8 p.m.
This lively south-of-the-border, cantina-style restaurant is a local favorite for its great tasting, California fresh, farm-to-table entrees made with local ingredients, including locally caught fish. Diners love sitting on their spacious street front patio with its lush, tropical plants and ocean breezes. And they never tire of watching locals and vacationers along Orange Ave. on foot and by car along Coronado's world famous main thoroughfare.
Comfortable seating is also available inside the cantina with its spacious booths and large table. Their large cantina-style bar is another great place to sit with its sweeping view of the entire restaurant. You'll definitely enjoy this south-of-the-border dining experience.
Of course, no meal would be complete without having their signature Costa Rita margarita or one of their popular house favorites, such as a refreshing, minty mojito. And you absolutely can't go wrong with an ice-cold Mexican beer with a slice of lime.
For starters, be sure to order their fresh guacamole dip with tortilla chips, while you study their extensive menu filled with close to 100 delicious entrées. A house favorite is their traditional Mexican chicken soup. Others include fresh salads, sandwiches, their great "build your own" Mexican combination plates and lots of south-of-the-border house specials, which rival each other for being the best of the best.
And, believe it or not, they also serve tender steaks and to-die-for baby back ribs, smothered in their house made barbecue sauce. There is no doubt about it; this local favorite definitely has an unforgettable entrée for virtually every taste. So what to order is never a problem.
Many diners set their eyes on having one of their south-of-the-border specials, which are hard to beat! A local favorite is their hard-to-beat Carnitas Ole! This mouth-watering entrée consists of large chunks of seasoned, seared and braised pork, cooked in Mexican beer, citrus and spices. It's served on a large oval platter with a mound of delicious guacamole, salsa and warm tortillas. It's mouth-watering, delicious and totally filling!
Burrito lovers will rave about each one of their six delicious burritos, be it their shrimp burrito, lobster burrito, carne asada burrito, chili verde burrito or veggie burrito made with their fresh salsa fresca topped with their savory chili Verde sauce! Wow!
More local favorites on their extensive menu, which can undoubtedly satisfy everyone's appetite, are their totally satisfying Mexican combination plates, which offer diners a choice of one or two item combos. These include tacos served four different ways, quesadillas served with three different ingredients, three kinds of enchiladas as well as tasty tostadas made with your choice of carne asada, chicken, shredded beef, ground beef or beans. Ole!
But their menu doesn't stop with just Mexican cuisine! So, if someone in your party isn't in the mood for Mexican food, don't worry. Costa Azul is also well-known for their American fare with another dozen equally delicious, mouth-watering entrees, such as grilled salmon, tasty chicken fettuccini alfredo and their world famous Pacific Swordfish. Plus, baby back ribs smothered in their house made barbeque sauce, fish and chips and a tender flat iron steak grilled to perfection, topped with gorgonzola butter and served with sautéed spinach and mashed potatoes. Plus, they offer kids meals like corn dogs and mac and cheese.
And a fitting conclusion to a memorable meal at Costa Azul Coronado is to order one of their memorable desserts, be it a slice of their delicious cheesecake or an ice cream sundae. Dining at Costa Azul Mexican Restaurant is yet another good reason to come to Coronado to enjoy great tasting Mexican food and have fun discovering this historic seaside resort town (circa 1886), which is across the bridge from Downtown San Diego.
Banquets & Catering at Costa Azul Coronado, Grill & Cantina
Costa Azul Coronado, Grill & Cantina
1031 Orange Ave.

Call: 619-435-3525
Price: Call for pricing

Have Zagat's #1-ranked Mexican restaurant in Coronado cater or host your next event! Spoil your guests with fresh, farm-to-table Mexican cuisine.

[gravityform id="2" name="Submit a Request For Proposal to Book an Event" description="false"]

Happy Hour at Costa Azul Coronado, Grill & Cantina
Available Daily From 3:30–6:30 p.m.
Happy hour includes live music almost nightly. Taco Tuesdays feature Latin guitarist Mario Olivares and Friends. On Wednesday, they offer 20% off food if you are in the military. Friday and Saturday, the live music begins after 8 p.m. Join their VIP Club for great savings on food and drinks (Text Costa 91944).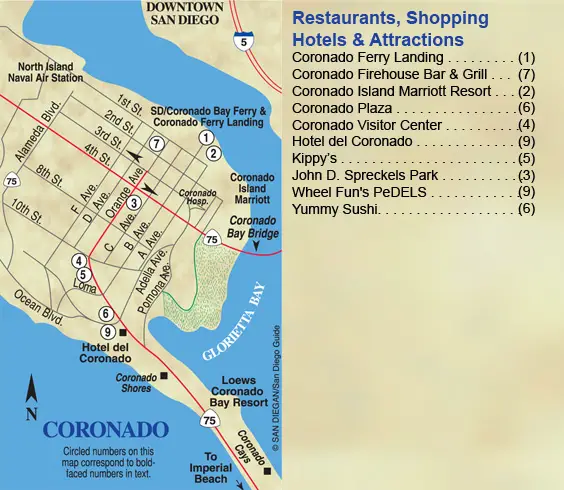 View Larger Map