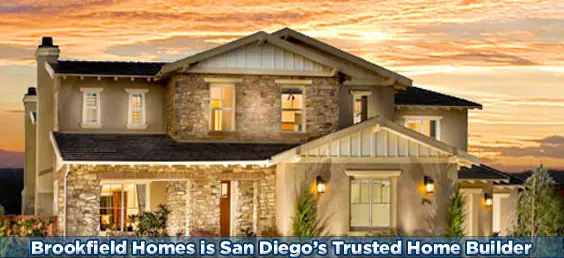 San Diego Home Buying; Renting
San Diego Home buying or renting is just want newcomers must do. In fact, a high percentage of San Diego residents were once newcomers and literally, thousands have relied on the SAN DIEGAN/SanDiegan.com to help them in their relocation. Many came to San Diego as visitors, college students or were in the military, and they quickly fell in love with San Diego and wound up living here permanently.
Thus, this San Diego home buying and renting chapter arose out of their need to find shelter and a place to establish their businesses. To meet their needs, we have handpicked these firms through research. So these are not companies we don't know. Rather these firms like everything else in this book have been hand-picked and personally researched and reviewed, which is your assurance that you will receive the same service that our researchers received to assist you in your relocation needs.
Build Your Home in Borrego Springs
Many people relocating to San Diego come here to retire and Borrego Springs is a great retirement community in the desert. Here you can Build Your Dream Home on a 17-Acre Estate Lot 1 football field wide and 7 football fields long. It's construction ready with the utilities near the foot of your private street. It's ideally located in the northern end of the Borrego Springs Valley near other estate homes. Plus, it's less than a mile from the prestigious De Anza Country Club and the famous desert sculptures.
For inquiries for the purchase of this one-of-a-kind estate property call Barry Berndes at (1-619-857-9655) or e-mail him at Barry@SanDiegan.com. This property is valued at $195,000 but is being offered to an exclusive and motivated buyer for half price to someone motivated to build a castle on this property to complete the wishes of the owner's wife who passed away without realizing her wish to build a desert castle on this site.
Live Video Home Tours
Another helper in assisting you in San Diego home buying and renting  is, Visit My Pad (619-752-4401), [Visit My Pad.com]. Visit My Pad provides a San Diego neighborhood guide report. See the details that pictures leave out. They perform a complete rental service live video tour of your potential apartment, home or vacation rental with your direction in real time. You direct them live during the inspection from whatever city you are moving out of. Apartments in San Diego rent quickly, therefore you need to make fast and accurate decisions. Visit My Pad provides peace of mind with San Diego property rental services and gives you relocation tips for when you move. Hire a personal local visitor in San Diego, and they will assign a rental assistant to tour any San Diego Rental property via live video and be a neighborhood guide on the property you're thinking of renting. If you have a smartphone or any video-capable device that is internet-ready, you can use this service without any issues. Credit Cards: AE, DISC, MC, VISA.
San Diego Homes, Buying and Renting is a Huge Help for Relocating Military
The military market pumps $18 Billion into the San Diego economy each year from all of the expenditures that comprise the largest military installations in the world. With it comes the needs of relocating military families to find a place to live. For enlisted men, military housing is available with the assistance from the housing referral offices on the bases, but for relocating officers and senior enlisted men their housing must come from finding a place to rent or own in the civilian sector.
USAFC Realty, 4545 Murphy Canyon Rd #211 San Diego, CA 92123 office (858-560-1100) cell (619-665-5752). Open daily. Thankfully there is a reliable real estate firm headed by James Darby that specializes in helping military personnel find a home in San Diego County and he's a Certified Military Residential Specialist. In fact, he has helped over 4,500 families buy, sell or refinance their homes throughout San Diego County. So you can count on him. His promise is that he and his team will drive you around San Diego until you find your DREAM home.
Commercial Brokers
Pacific Coast Commercial, 6050 Santo Rd. Suite 200, San Diego, CA 92124 (619-469-3600) [pacificcoastcommercial.com]. Pacific Coast Commercial is one of San Diego's top providers for all of your Commercial Real Estate needs. Editors note: As a former tenant I can tell you they are the best of the best! With their years of experience in the marketplace, they have the knowledge that gives them a unique ability to advise and represent their diverse clients. This market knowledge gives them an edge on the competition whether it's buying, selling or leasing.
Apartment Living for Newcomers
More San Diegans write checks for rent than monthly mortgage payment checks. In fact, a recent national housing survey showed that on average 31 percent rented their homes nationwide. An excellent resource for rental assistance is a Realtor especially if you want to rent a house. The current average cost of rentals is below:
Type of Apartment/Average Per Month
Studio………………………………. $1,128*
One Bedroom……………………$1,531*
Two Bedroom……………………$1,789*
Three Bedroom…………………$2,323*
*Averages listed are based on best available information from the San Diego County Apartment Association, and is subject to change, depending on the area, square footage and amenities
Real Estate Loans
Barbara Retsky, NMLS #302979, West Coast Mortgage, 7847 Dunbrook Rd. Ste. H, San Diego, CA 92126 (858-693-8980 ext 213) [westcoastmortgage.biz/loanofficers/barbara-retsky]. Barbara is a conscientious loan officer who understands your situation and can find the right loan for you at the lowest possible cost by shopping from over a dozen different lenders. Beginning her career with West Coast Mortgage in 2002, and being a San Diego resident for over 30 years, Barbara knows San Diego. With extensive knowledge in customer relations, she understands the necessity of keeping you informed, satisfied, and happy throughout the loan process, so you don't have to worry.
Timeshares
SellMyTimeshareNow is the best online resource for buying, selling, and renting timeshares around the world. With thousands of listings located at resorts worldwide, we feature a great deal of San Diego timeshares available for travelers. Instead of booking hotel rooms at inflated rates for your next trip, you could find high-quality vacation ownership resales or… Read more »
---
FREE #1 Relocation Guide to San Diego
Get the Insider Information that "Only Locals Know" before you set foot in the Popular City of San Diego
The confidential information provided by you will be kept confidential and only passed on to our builder and realtor affiliates. In turn we will send you an autographed complimentary copy of the current edition of the SAN DIEGAN. Will you also need employment assistance? If so fill out the field below.