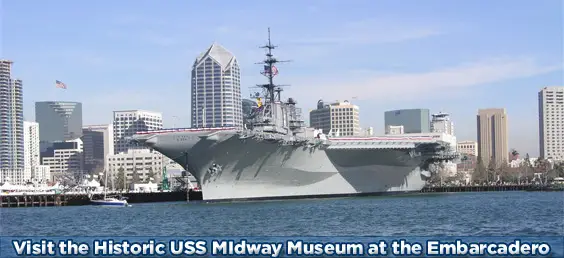 This is San Diego's Number one real estate web site for military families, the SAN DIEGAN should be your primary resource for Military Relocation to San Diego. Relocation to San Diego for Military including, Marines, Navy, Army, Air Force and Coast Guard by the SAN DIEGAN.
If you're in the military or part of a military family relocating to San Diego California we can help you find your new San Diego home or condo. We have helped many military families move to San Diego and have a proven track record of San Diego Military Relocation. There are many military bases in San Diego and many different areas to move to in San Diego County.
Moving & Relocating to San Diego
---
Thank you for choosing to make your new home in San Diego. Lincoln Military Housing is San Diego's premier provider for military rental housing. Their management staff and team members will assist you in every possible way to improve your moving experience.
Below you will find information that may be helpful during the transition to your new home. Additionally, you will find more area information on their site in the links below.
If you need further support during your move, please contact their on-site District Office for answers to specific questions regarding your new community. Thank you and welcome to San Diego.
Lincoln Military Housing Office: (619) 556-7667 | Relocation Services  |  Helpful Links  | FAQs
Military Relocation Services in San Diego
Renter's Insurance

We strongly recommend that you purchase renter's insurance to protect yourself in the event of a loss. Here are a few telephone numbers of local insurance companies. These are for reference only and are not being provided as an endorsement by Lincoln.

USAA

(800) 862-6909

Allstate

(800) Allstate

GMAC

(877) 612-4622

State Farm

(858) 514-0385

Department of Motor Vehicles

3960 Normal St., San Diego, 92103
(800) 777-0133
www.dmv.ca.gov

Phone Company

Cox Communications, San Diego

5159 Federal Blvd, San Diego, CA 92105
(619) 262-1122
www.cox.com

AT&T

(800) 310-2355

Time Warner Cable (Main Office)

8949 Ware Crt., San Diego, CA 92121
(858) 695-3220
www.timewarnercable.com

Cable Companies

Cox Communications, San Diego

5159 Federal Blvd, San Diego, CA 92105
(619) 262-1122 | www.cox.com

Time Warner Cable (Main Office)

8949 Ware Crt, San Diego, CA 92121
(858) 695-3220
www.timewarnersandiego.com

Roadside America

Roadside America is an auto-assistance service that Lincoln Military Housing provides to all its residents free of charges. If you should experience a flat tire, dead battery, out of gas, vehicle lockout either at your community or within a 5 mile radius of the community Roadside America will assist you, 24 hours a day, 365 days a year.

(888) 895-1744 | www.roadsideauto.com

Moving Companies

Discount Movers

8775 Miramar Place, San Diego, Ca 92121
Toll Free: (877) WE-MOVE-YOU
Office: (858) 490-0155
www.DiscountMovers.com

Short Term Storage

Mira Mesa Self Storage

7044 Flanders Dr., San Diego, CA 92121
(858) 453-0511
www.sandiegoselfstorage.com

Navy Lodge

Navy Exchange or Commissary

San Diego Navy Exchange
Bldg# 3187a, 2260 Callagan Hwy
San Diego, CA 92136-5036

Fleet & Family Support Center

Naval Base San Diego

3005 Corbina Alley, Suite 1, San Diego, CA 92136
Buildings 259 and 263
www.military.com

MCCS

3800 Chosin Avenue San Diego, CA 92140
www.mccsmcrd.com
---
#1 Relocation Guide to San Diego
The confidential information provided by you will be kept confidential and only passed on to our builder and realtor affiliates. In turn we will send you an autographed complimentary copy of the current edition of the SAN DIEGAN. Will you also need employment assistance? If so fill out the field below.