Marty"s Valley Inn is a well-managed two-story Super 8 hotel with 108 rooms and a nice conference and banquet center. Also ideal are their very reasonable rates from ($55) plus tax depending on the season. They also offer lower rates for extended stay guests and a free full hot breakfast daily. It's ideally located between Camp Pendleton and Oceanside's biggest attraction, the historic Old Mission San Luis Rey. Plus there are restaurants nearby. Amenities include high-speed Internet, HBO, ESPN, ironing boards, coffee maker, micro – waves, refrigerators, a daily newspaper, fitness center, heated pool and Jacuzzi.
For reservations, click here.
When staying at Super 8 Marty's Valley Inn, you can see and do it all. Just 10 minutes away are miles of white beaches and the west coast's longest wooden pier as well as picturesque Oceanside Harbor. Plus, you are practically next door is the must-see breathtaking King Of The Missions, Mission San Luis Rey. This restored mission offeres self-guided tours, which should not be missed. The mission was founded in 1798. If you are a golfer, you are within 30 minutes of your have your choice of several challenging 18 hole golf courses. Especially if you are traveling with a big family and are more interested in seeing the sites than lounging around their swimming pool, then staying at Marty's  Valley Inn is the perfect choice.
Banquets & Weddings at Marty's Super 8 Valley Inn
Marty's Super 8 Valley Inn
3240 Mission Avenue

Call: (760-757-7700)
Price: Call for pricing

Size: Call for Availability

This is a great location in Oceanside to hold your corporate meeting, conference, catered event or wedding.

[gravityform id="2" name="Submit a Request For Proposal to Book an Event" description="false"]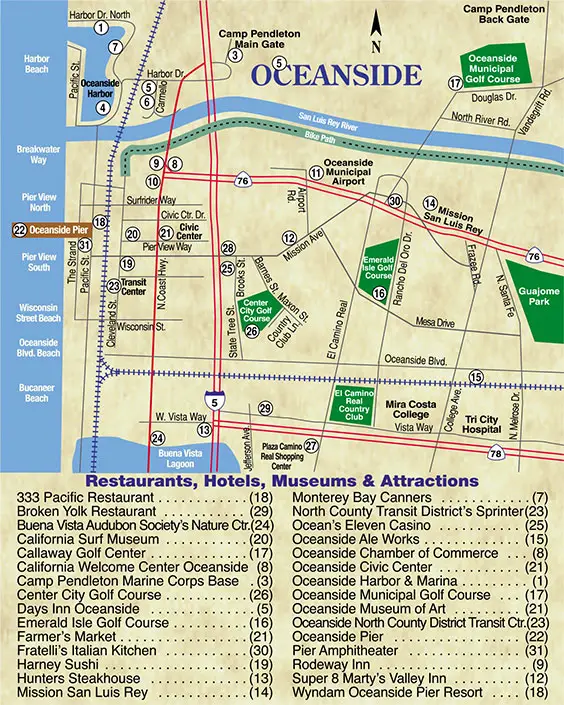 http://maps.google.com/maps?f=q&source=s_q&hl=en&geocode=&q=3240+Mission+Avenue+%E2%96%AA+Oceanside,+CA&sll=37.0625,-95.677068&sspn=28.887524,71.71875&ie=UTF8&hq=3240+Mission+Avenue+%E2%96%AA&hnear=Oceanside,+CA&ll=33.234093,-117.346859&spn=0.059444,0.140076&z=13&iwloc=A