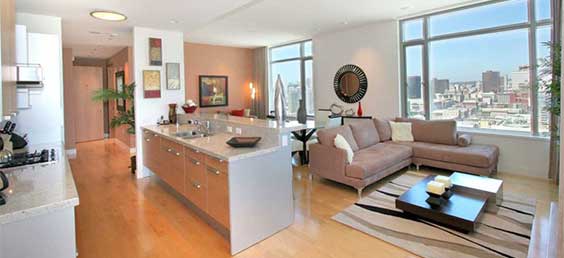 Stay San Diego has the most complete condo and vacation rental listings for downtown San Diego and beyond. That's why vacationers, corporate travelers and newcomers rest easy when they stay in a place that has lots of space and all the comforts of home.
Owner Christine Mason inspects each property to ensure it is the top in quality. This is your assurance that you be getting the best of the best.
You can also take a virtual tour of lots of top-of-the-line affordable rentals for budget conscious rental seekers.
You can also be rest assured that each property is of the best quality be it a friendly studio or a luxurious multi-million dollar high-rises with incredible San Diego Bay views. The have what you need and everything in between.
When it comes to reliability, these fully furnished condos are available on a moment's notice for a short- or long-term stay.
Christine Mason is a longtime resident of San Diego who knows that her clients only want the best accommodations to mee their needs. A short conversations with her is all that you need to be assured that Christina only has your interests in mind. That's why she has good loyal clients because she puts her clients first.
Contact Christine Mason at Stay San Diego, by email info@staysandiego.net / vacaprop@yahoo.com or visit her website.