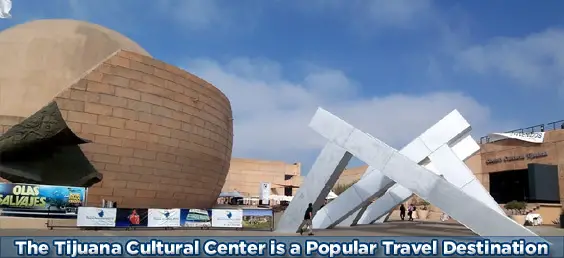 Tijuana is a mere 20 minutes from downtown San Diego. The border is open 24 hours a day, and U.S. citizens can enter Mexico for 72 hours or less with a valid passport. English is spoken in all of the restaurants and shops mentioned in this chapter. The shopping hours in Tijuana are generally 10 a.m.–8 p.m. daily, and most major American credit cards are accepted. Also most banks are open in Tijuana 9 a.m.–4 p.m. If you are in Mexico and want to make a local call, be sure to dial only the last seven digits of all Mexican phone numbers in the text.
U.S. Customs allows you to bring back $800 worth of incidental purchases for personal use duty-free, including one liter of alcohol per adult 21 or older. Get a receipt, when possible, to verify the value of your purchases. You can even bring back a 90-day supply of personal use medical drugs if you have a prescription from a licensed doctor in the U.S. For information and restrictions call the FDA (310-971-2280).
For general information about the State of Baja California, contact the State Secretariat of Tourism of Baja California (664-682-3367). You can also visit their Web site at [discoverbajacalifornia.com].
For information about Tijuana, be sure to call the Visitor's Information Center (4) at (01152-664-684-0538). Their English-speaking staff can answer any questions you may have. They also support all conventions that come to Tijuana, help promote the city and offer a full assortment of maps and guides. For questions or assistance upon entering Mexico stop at the border information office, which is located on the right as you enter Mexico. Their office is open Mon.–Sat., 9 a.m.–6 p.m. and Sun. 9 a.m.–1 p.m.
San Ysidro
---
If you are planning to cross the border into Tijuana, your trip to Mexico should include shopping at the shops at the border. San Ysidro, in particular, is a haven for factory outlet stores. They are strategically located just west of the Tijuana border crossing on Camino de la Plaza (see map). They offer the shrewd shopper discount prices on designer and famous brand names. Just take the off-ramp that reads "Last U.S. Exit Parking."
Here you'll find a fabulous factory outlet shopping mecca. It's Las Americas Premium Outlets® (3) at 4211 Camino de la Plaza in San Ysidro (619-934-8400). It's home to an incredible collection of 125 designer and name-brand outlet stores that offer something for everyone.
How to Get to Tijuana
---
Getting to Tijuana is simple and easy. From downtown San Diego, or from any of the coastal suburbs, take Interstate 5 south to the border. The inland freeway to take is Interstate 805. See the San Diego County map. You should also call (619-690-8999) for border ­conditions.
After the short drive south from San Diego on Interstate 5 or Interstate 805, you will arrive at the Tijuana border crossing. Many people who are going to Tijuana for the day park their cars and walk across. Finding the parking lot area is simple. Just take the off-ramp that reads "Last U.S. Exit Parking."
For the best and safest place to park your car, turn right at the stop light. Then immediately turn right again into Border Station Parking (1) (619-428-9477). This 24-hour attended parking lot is well lit at night and has surveillance cameras for your safety. They also have a 24-hour ATM. The parking rate is ($7) during the week and ($8) on the weekend. There is also a tourist information center and public telephones. Plus, it's only a six minute walk to the border. However most people opt to take Mexicoach (1), which is a bus line that will take you directly to downtown Tijuana and back.
It leaves every hour on the hour 8 a.m.–6 p.m. The cost is only ($4) per person each way or ($6) round-trip. But there may be a slight increase in the near future. Even if you decide to walk to the border, it's a positive alternative to catch a Mexicoach bus from their downtown Tijuana terminal (8) when you cross back into the U.S. with all of the items you have purchased.
Another means of transportation to and from the border is by trolley via the Metropolitan Transit System (MTS) Blue Line (5) (511). One-way fare is ($2.50) for adults (depending on the distance traveled).
A popular source of transportation for traveling to Tijuana and beyond is to rent a car and let them provide you with Mexican Insurance and a safe reliable car. International Car Rental (5) is at 710 East San Ysidro Blvd. Suite D, San Ysidro (619-428-5100) [intlcarrentals.com]. It's open Mon.–Sat. 8 a.m.–7 p.m. and Sun. 8 a.m.–5 p.m. Their fleet of automobiles includes vans, mini size cars to full size cars with air ­conditioning.
If you decide to drive your car into Mexico, get Mexican automobile insurance. If you have a serious accident in Mexico, you and your car may be detained until it is determined who the guilty party is. The average policy for one day for liability is about ($17.60).
A convenient place to get Mexican insurance is located at the last freeway exit before crossing into Mexico. Baja-Mex Insurance (2) is at 4575 Camino de la Plaza (619-428-1616) and (800-300-6394). Credit cards: MC, VISA.
Downtown Tijuana
---
If you have pictured Tijuana as a little border town, you're in for a big surprise. Tijuana is a full-fledged city of more than 1.5 million inhabitants with all the bustle and vibrancy of a true Latin metropolitan city, while still possessing special features that make it convenient for American visitors. For example, American money is gladly accepted, the merchants speak English, and you'll find enough signs and directions in English to help you get around easily.
If you wish to tour downtown Tijuana via Mexicoach, your tour should start at the Mexicoach Terminal (8) at 1025 Avenida Revolucion.
If you arrive by car or taxi, your tour should begin at the Soriana Supermarket's parking lot (6) at 868 Avenida Revolucion. If you plan to walk the half mile to downtown Tijuana, begin your tour on Revolucion Avenue.
If you decide to walk across the border and then take a cab see cab on map (7) ask to be let off at the corner of Third Street and Avenida Revolucion at the Soriana Supermarket (6). The cab ride should cost approximately ($5) but may vary, depending on the number of people in your party. Agree on the fare before getting into the cab, and do not tip. The same amount is what you should pay for a cab back to the border, the Cultural Center, the Rio Tijuana Shopping Center Colonia Aviación and nearby restaurants.
If you're driving your own car into the downtown shopping district, take the Centro Commercial off-ramp, which winds around a cloverleaf, exiting on Third Street. The two lanes closest to the inside of the cloverleaf are marked "Centro 3a." Follow Third Street to Avenida Revolucion; then turn right to enter the Soriana Supermarket's parking lot (6) at the corner of Third and Revolucion. This parking lot is the easiest to find, and because it is centrally located, it's a good a place to begin your exploration of downtown Tijuana (see map). Parking is ($10) maximum for the day.
Avenida Revolucion, "La Revu" to the locals, is the 11-block long main street that's been here for over a century. It'll be the street where most of the shops you'll discover can be found. The cross-streets have names and are numbered 1 through 11 from north to south.
Rio Tijuana
---
Rio Tijuana is where Tijuana's residents do their shopping. The main thoroughfare is Paseo de los Heroes. Here you'll find excellent restaurants, a modern shopping center and the beautiful Tijuana Cultural and Visitor Center.
If you are planning to visit Plaza Rio Tijuana in your own automobile before visiting downtown Tijuana, take the Paseo de los Heroes exit, which is the far right-hand lane as you cross the overpass that takes you into downtown Tijuana. To get from downtown Tijuana to Rio Tijuana, follow the pink line (see map). The cost by cab from the border or downtown Tijuana is about ($5).
A landmark that you'll be able to identify is the large round building of the Tijuana Cultural Center (9) (01152-664-687-9650). It's located at 9350 Paseo de los Heroes in Rio Tijuana. It's a major attraction and an excellent way to learn about life in all regions of Mexico. Admission is ($2–$4).
Shopping in Rio Tijuana
---
Just across the street from the cultural center is the modern Plaza Rio Tijuana (10). See Tijuana map. This 792,000-sq. ft. open-air mall is the fourth largest in Mexico. It houses more than 125 specialty and department stores, restaurants and 2 large movie theaters. Whether it's travel arrangements, electronics or clothing, this center has it all. And check out the huge Commercial Mexicana (10), a gigantic supermarket. You'll find great bargains on liquor and other goods here.
The premier pharmacy in Rio Tijuana for all of your medical and personal needs is Farmacia Gusher (10) (01152-664-684-0235) in the Plaza Rio Tijuana Shopping Center. They are open 24 hours a day. To receive 26 percent off all merchandise redeem their special client discount. For more savings, call (01152-664-684-0229). They sell Vivioptal multi-vitamin supplements here as well as Bedoyecta Tri. They also have a juice counter where you can get smoothies. For all of their locations, see their ad in this chapter. Also visit their Web site [gusher.com.mx] for bigger savings. Credit cards: MC, VISA.
Where to Dine
---
Los Arcos Seafood Restaurant and Bar (12), 1000 Salinas Blvd. at the corner of Escaudron 201 St. (01152-664-686-4757). This seafood restaurant is a great ­discovery.