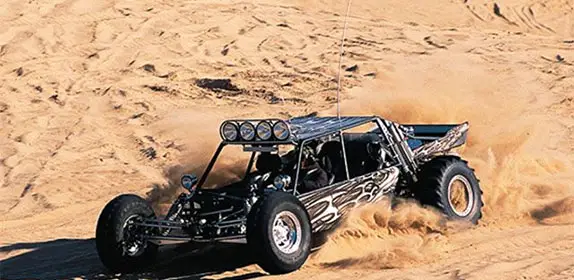 San Diego Motorsport Rentals is the leader in desert rentals and repairs, they offer all of your ATV (All Terrain Vehicles) equipment and supplies at the best prices.
All of their employees are trained in desert and watercraft safety and operations, which we pass on to our renters to ensure their safety and enjoyment while engaged in desert and water sports activities all over San Diego County. Please note that they are seasonal for the desert activies.
Enjoy guided tours; your ride begins with their guide taking a few minutes to explain and show you the safe operation of an ATV. You will then follow the guide as you power your own ATV through your choice of:
A) The Mountains in San Diego's East County (6 to 8 hrs. $300)
B) The Dessert at Ocotillo Wells (7 to 9 hrs. $300)
*2 person min. with discounts on larger groups*
The trail is generally dusty. Therefore, it is recommended that you wear clothing which you don't mind getting dirty. Long pants, Long or Short sleeve shirt and hard shoes (no sandals) are recommended. Chap stick, Sunglasses and Sun block as well as a hat are also recommended. They will provide helmets. Helmets are required on operators who are under 18 years of age.
If you desire to bring a camera it is recommended that it be in a container which will protect it from the dust. Meals and drinks are also provided on tours *please make them aware in advance of any food or drink allergies*
Storage Stalls Now Available

Un Coverd Storage:

$7.00 per ft.

Coverd Storage:

$10.00 per ft.

$75.00 minimum

Wash down facility available
at San Diego Motorsports
San Diego Motorsports
5965 US Hwy. 78 Gecko Road
Borrego Springs, CA 92227