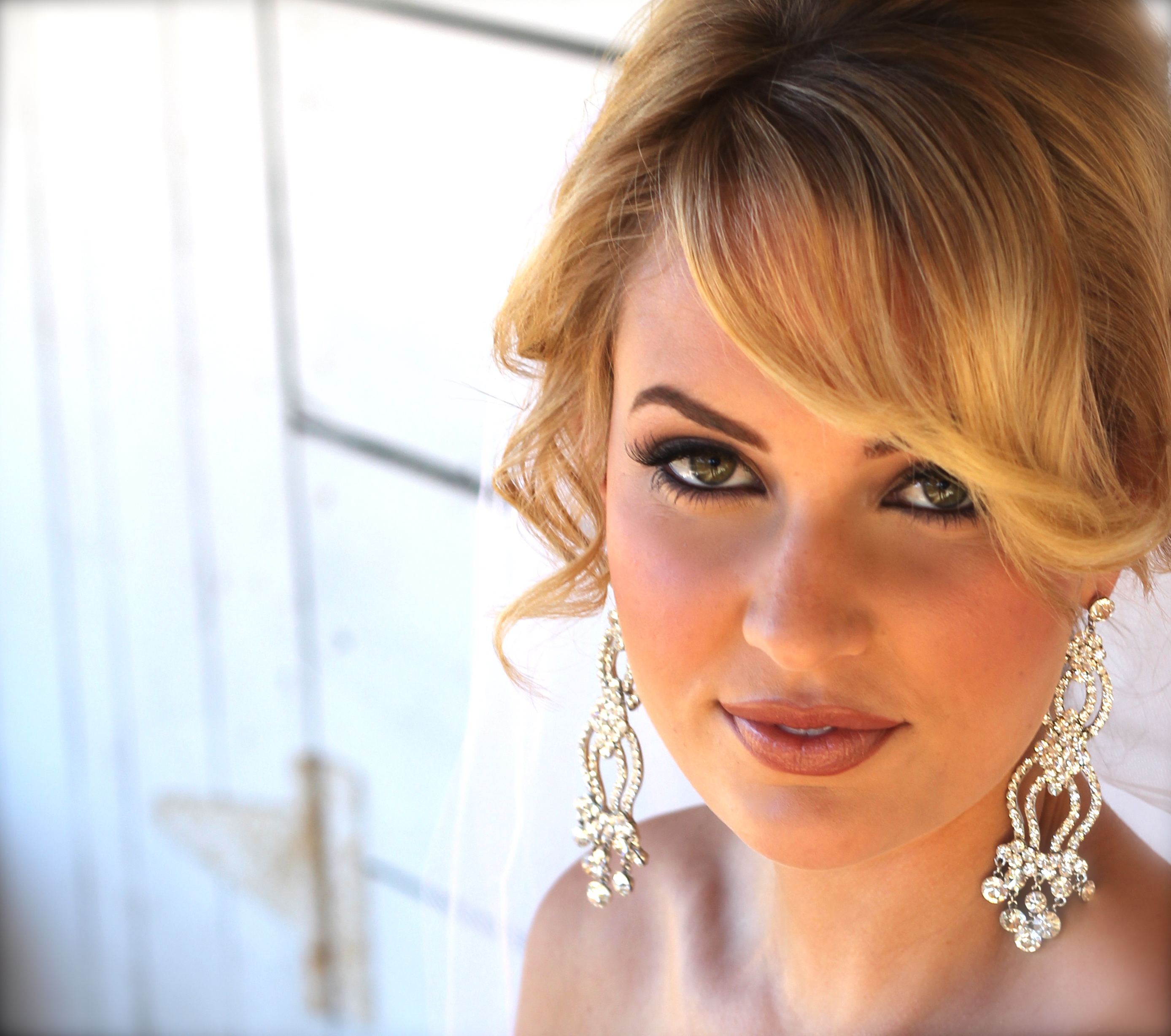 Today's Brides call upon Cindy to create their Wedding day look. Cindy has done make-up and hair styling in the industry for the past 19 years, while honing her skills on numerous TV shows, Commercials, Magazines, Billboards & Websites . Cindy has previously worked with numerous celebrities, politicians and is available to do your upcoming wedding or event.
Why run around on your wedding day when she can come to you? Cindy can acommodate large wedding parties if needed. Cindy comes highly recommended and most brides tell her that getting their hair and makeup done was their favorite part of their Wedding day.
Film, video and print clients have included: CBS, USA, Columbia Tri-star, Muscle & Fitness Magazine, Oxygen Magazine, American Health & Fitness, DirectTV, NCR and American Airlines, Doritos-Tostitos,Sony Vio, Sony MAG, JC Penney,Hyatt, Ritz Carlton,Montage, Sempra,Wild Animal Park, Legoland, Humane Society, Readers Digest, Fat Burger, El Torito, McCormick
Celebrity clients included: Antonio Sabato, Jr., Sylvester and Jennifer Stallone, Ted Danson, Jason Alexander, Jenny McCarthy, Roseanne, Judge Hatchett, Kim Alexis, Rob Estes (personal make-up artist), Mitzi Kapture, Ben Vereen, Robert Guillaume, Pat Morita, James Coburn, Dennis Weaver, Dan Akroyd, Fran Drescher, Christopher Atkins and Lorenzo Lamas.