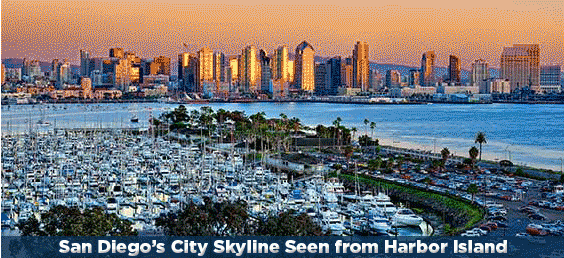 Photos Courtesy of: John Bahu
John Bahu offers hundreds of the most current and finest aerial, scenic and cityscape photos of San Diego, as well as other locations, through his company Above & Beyond Scenic Photography. Whether you are looking for a fine art print, advertisement photography or any other media, he can can offer you the photographs to suit your needs. He continually updates his imagery to offer you the most current photography available.
John Bahu is an award-winning photographer who started his early adult career as an avid photographer, capturing the images of his travels and the beautiful scenery of San Diego. He has now been shooting professionally since 1995, specializing in aerial, scenic and cityscape photography.
John's technique, approach and photographic talent have developed from many years of shooting in the field. Further training was achieved through college courses, professional seminars and the Nikon School of Photography. This training has developed vital skills, such as composition, lighting and exposure, necessary to becoming a successful photographer.
Many of John's scenic photos are used and published by numerous businesses throughout the region and are available as postcards all over Southern California.
Above are just a few samples of his breathtaking photos of San Diego. Visit cityscapephotos.com to view his more comprehensive gallery over over 100 photos of San Diego, Las Vegas and Los Angeles. You can also view his photos on Flickr. If you are interested in purchasing one of his photographs, you can contact him at sdscenics@aol.com.